User-Generated Content: 9 Advantages & Challenges
Cheap? Effective? Yep. But user-generated content can also create significant struggles for brands.
By Lisa Lacy
The idea of co-opting content from consumers for marketing purposes may initially be appealing to brands in part because it's a cheap way to source content, particularly when it comes to video. In theory, it also increases brand-consumer interaction. Plus, every consumer with a smartphone is a content creator now, which means marketers have a huge pool of content to fish from. But there's more to it than that.
Matthew Scott, senior vice president of business development and strategy at social influence marketing platform Crowdtap, recently cited figures from his firm that demonstrate user-generated content as a media channel comprises an increasingly significant share of time that consumers are spending with content overall – indicating that consumers are ever more receptive to it.
"That's pretty startling," he said. "There are massive media brands out there, but one [out of every] three seconds [is spent] on content from friends and family…average everyday people. That signals a seismic shift in terms of where we're turning for information and where we see trust."
But aside from cheap and plentiful content, what other opportunities exist for marketers when it comes to harnessing the power of user-generated content? And what challenges must they consider? Here's what Scott and other marketing experts had to say during Social Media Week.
User-Generated Content Opportunities
1. Gain Business Intelligence
User-generated content certainly isn't limited strictly to marketing purposes, said Eric Channing Brown, vice president of communications at social medial analytics firm Klout and social customer experience management software provider Lithium Technologies.
In fact, brands can use various types of user-generated content to derive intel.
"We find it can be used for product ideation and innovation and to get comments back into the company for products and services," he said.
2. Cost Savings
In addition, user-generated content can help companies reduce service costs by compiling answers to common questions within online resources, which can help reduce calls to call centers, Brown said.
"We've found Comcast has saved millions by using user-generated content from people who are techy in the community forum to divert calls to call centers," Brown said. "Other users have encountered the problem and posted a solution. It's not just about cost-effectiveness, but real cost savings. If they're saving millions in a call center, they can put more money and market share in signing [consumers] up."
3. Valuable Feedback
Feedback via user-generated content also helps brands understand what is good and bad about their products and services and, by association, where there might be room for improvement, notes David Elkins, senior director of sales at travel review site TripAdvisor.
Reviews on TripAdvisor, for example, have a "level of consistency that is surprising." When there is a problem at a specific location (e.g., the WiFi doesn't work), it pops up in multiple reviews. A community of consumers can essentially band together and indirectly bring about change for good simply by sharing their opinions.
Or, as Elkins puts it, user-generated content gives a better picture of a brand's actual product or service, which could also help marketers do their jobs better.
"Great journalism is great journalism, but one critic versus a world full of people reviewing content [is not the same]," Elkins said. "I'm not saying a critic can't sway [consumers], but, over time, when you scale content, you get the idea of the quality of a property, restaurant or hotel."
Scott also said user-generated content is a good feedback loop to brands and marketers.
"Hoteliers live and die by hotel reviews," Elkins said. "Marketers, brands and companies have a great opportunity to learn about what makes their businesses successful or unsuccessful."
User-Generated Content Challenges
4. Checking All The Details
Brands choosing to incorporate user-generated content must be incredibly careful they get details like sourcing right.
Michael Sadicario, chief revenue officer at social media curation tool Storyful, points to a tornado in Brooklyn a few years ago. A photo that made the rounds, even from major news organizations, was actually from years prior.
"In advertising cases where people are using content from other users, [they have to make sure]: Was that person who posted it the original owner?" he said.
Even major brands struggle with this. Sadicario uses the example of a post from Coca-Cola during the World Cup in which a trick shot video had about 500,000 views and then suddenly shot up to 25 million views because P. Diddy's team scraped it and put it in his profile.
"In that case, Coke doesn't care, but another brand would," he said.
Per Sadicario, at the end of the day, brands using user-generated content have to also respect practices commonly found in journalism.
"You need to make sure when you use it, you know everything about that piece of content," he said. "Using someone's photo just because you tweet at them doesn't give you legal rights."
5. Having An Authentic Voice
Scott said brands must also make sure the voice they use with user-generated content remains authentic.
Marketers must also be careful to not post too many incentivized posts, Elkins said. He calls the practice of hiring brand ambassadors with big social followings a "slippery slope."
"If done right, it's acceptable, but, if not, they lose credibility and if you're paying [someone] for something when they don't believe in the product, it will resonate and shine through," Elkins said.
6. Respecting Boundaries
Like anything in marketing, there's also a time and a place for brand messages with user-generated content.
"Think about it: the majority of content [comes from] where people want brands to interject and participate, but there are other places where they don't," Scott said. "It's about understanding boundaries and where [brands] have consumers' unspoken permission."
7. Policing Content
Brands and marketers must also consider the issue of censorship when dealing with content submitted by consumers.
Per Brown, it's a complicated issue when it comes to stripping out hate speech from consumer discourse and so brands and marketers need to be careful when monitoring content and comments.
"It's all about what kind of conversations do we want to have? Just because a commenter disagrees with you, doesn't necessarily mean it is hateful or harassing you," Brown said. "So we have to make smart decisions about how we define those terms and what that means."
Tom O'Brien, national advertising director at blog comment hosting service Disqus, said brands and marketers don't necessarily want to stifle debate by removing comments altogether.
"You want to have an interesting dialog and debate, but let that live and breathe and be sure you can moderate and control, but let people have a conversation," he said.
Generally speaking, communities tend to police themselves anyway.
8. Keeping It Legal
Brands and marketers must also fully consider all legal implications of using content sourced via user-generated content.
In the case of a Time Out New York contest that asked users to submit food photos, Michael Kelly, senior director of marketing at Time Out North America, said it was about making sure the legal language was clear and the right to use reader photos was clearly communicated to content creators. However, he notes it was still a bit nerve-wrecking as the winning image was printed on the cover of the magazine, which meant once it went to print, there was no going back.
9. Storytelling Via Curation
When sourcing content via hashtag, Sadicario notes brands have no control what might be posted, but if the brand adds restrictions to what actually appears, the feed is limited and could end up just being a bunch of tweets with no pictures of videos, which is clearly less interesting.
"Trying to tell a story around the brand, that takes human curation, which is a challenge in a real-time scenario," Sadicario said. "You have to have people who are trained about how to tell a story."
Kelly agreed that there has to be some level of curation as well as an ongoing program that rewards participants with some kind of credibility or access for their efforts.
Like, for example, when Time Out is building out its blogger network, it taps small food and drink bloggers to help create content.
"We can't eat and drink our way through the city all the time," Kelly said.
Successful User-Generated Content Campaigns
In the aforementioned Time Out New York contest, Kelly said, "It was a bit of a test about what kind of quality we would see, but we were really, really pleased. We had well over 1,000 entries and they were high quality. It was a lot of work for the editors to judge."
The brand also generated buzz via Instagram.
"We were proud of that in our evolution as a brand. Print is a big part of what we do and to bring it into the fold and bring in digital and social was a really nice case study for us," Kelly said. "We see as the next step, bringing users in in a curated way and combining the platforms."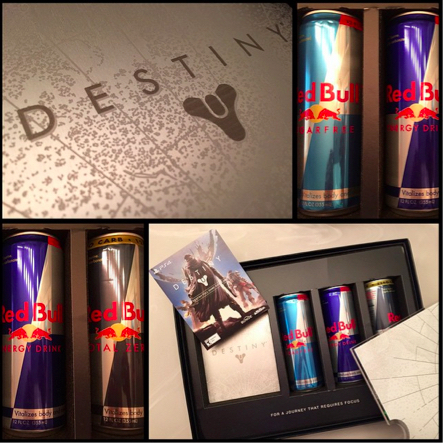 Image Credit: Klout
For its part, Klout did a program with immersive video game Destiny in which it offered a Klout Perk to 20 consumers with large reach in the gaming industry to build buzz prior to the launch, which meant sending three cans of Red Bull and a copy of the game to those users so they could "get hopped up on caffeine and see who [they could] kill," Brown said. The program ended up with 177 million impressions and 18,000 pieces of user-generated content.
"It was not incredibly creative, but had a reach of 3 million people," Brown said.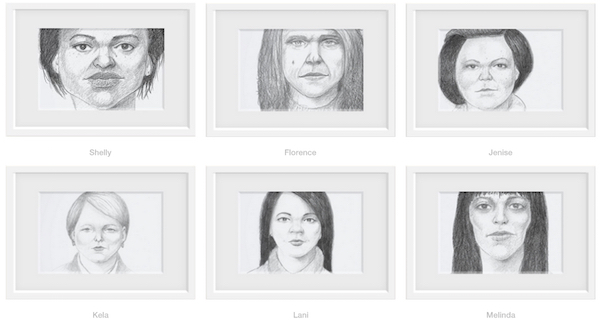 Image Credit: Dove
Finally, O'Brien points to Dove's Real Beauty Sketches as another interesting example of a successful user-generated content campaign.
While the initial program ended several years ago, the content was archived on a microsite – which incorporates a Disqus feature – and comments are still coming through even though the program hasn't run in two years, O'Brien said.
"It's an unbelievable campaign. Those users are reacting to the brand. Dove didn't pay them," he said. "It's just tremendous earned media for that brand."
What are some other advantages or disadvantages of user-generated content?