7 Most Successful Social Media Campaigns
Subway, 'Orange Is The New Black', Adidas, sizzle on social media.
Brands, from fast food chains to luxury fashion lines, pushed the boundaries of social media to score the year's biggest wins in creating awareness and building a loyal community.
With big budgets and top creative talent, big brands' experiments in social media broke new ground and reaped major rewards. Take a page from the social media playbooks of Subway, Netflix, Adidas and the City of Detroit as they grew their fanbase and dazzled their way onto the media main stage.
Subway Animated GIFs Keep Subs Fresh On Social
Sandwich shop Subway built an interactive, visual social media component on top of its catchy monthly sub promotion. Every month, Subway features one 6-inch long sandwich on its menu that customers can buy for $5. But January is special because customer can get any sandwich for five bucks, leading to the company dubbing the month "Januany."
Subway partnered with GIF search engine Giphy and creative digital shop 360i to serve up animated GIFs as a tasty social side to sandwich-loving customers looking for lunch ideas throughout January.
On Twitter, @Subway, armed with a collection of trippy animated GIFs, replied to requests for lunch recommendations hashtagged #januANY. About 100 viral-worthy visuals were pushed by Subway for a jazzy spread on social media. OfficialSubway on Tumblr has kept the animated GIFs and kitschy visuals fresh since the #januANY kickoff, proving its deserving place among the year's most successful social media campaigns.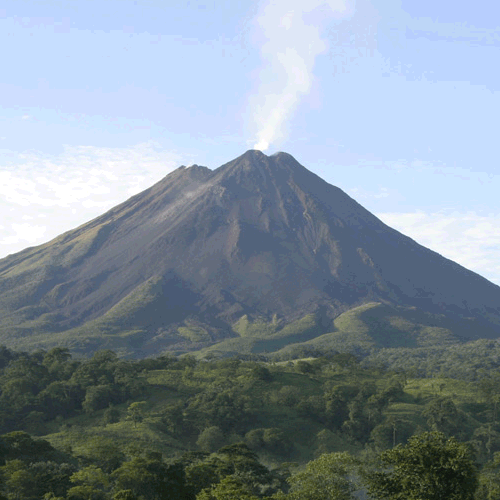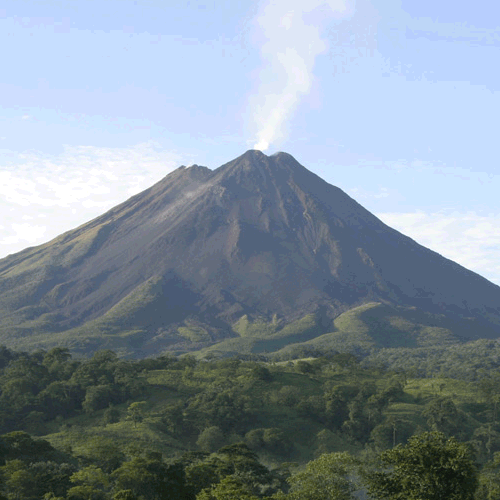 'Orange Is The New Black' Social Keeps Fans Captive
In concert with its highly anticipated second season launch in June, Netflix original series "Orange Is The New Black" (OITNB) dominated the social conversation by providing visual fodder and participation framework.
OINTB focused on community building and brand awareness through a deep collection of graphics. The show's social media team encouraged fans to take part in a team pride day by wearing orange and posting pictures on Wednesdays, hashtagging posts #OnWednesdaysWeWearOrange.
There was no social channel left out, as fans and the show posted to Instagram, Tumblr, Facebook and Twitter, all tied together with the hashtag #OITNB. The show's cast did live Q&As with fans on Twitter and with Google+ Hangouts. And along with its own graphics and visuals, OINTB's social media campaign featured fan art, encouraging fan loyalty, and participation.
The size of the OITNB communities attest to the social media team's success:
More than 3 million fans on Facebook.
More than 1 million followers on Instagram.
More than 645,000 followers on Twitter.

The OITNB cast answered fans' questions in live Q&As on social media.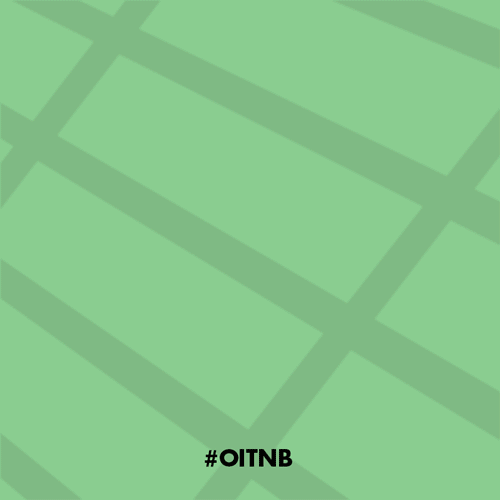 OINTB posted original artwork, like animated GIFs to illustrations of memorable show moments and favorite characters.

Fans were encouraged to wear orange on Wednesdays, and post their pics to social media with the hashtag #OnWednesdaysWeWearOrange.

The cast of the show would post behind-scenes-photos to Instagram.

Fan art was posted on the show's official social media channels.
Coffee-Mate Courts Couples on Valentine's Day
Riffing off its slogan "Coffee's Perfect Mate," Nestle Coffee-Mate delivered a sweet Valentine's Day treat. Users submitted love notes on Twitter and Facebook, hashtagged #CMValentine, and a team of artists at Zocalo Group turned selected love notes into handcrafted Valentines in an artistic and user inspired social media campaign.
Nestle created 100 Valentine's Day cards inspired by everyday expressions of love, increasing their channel engagement and adding new consumers to its social media communities. The campaign was named among the top five social media campaigns of the year by the Mashies awards.
#ValentinesDay is finally here & our artists are ready 2 bring ur love notes 2 life! Tweet urs NOW w/ #CMValentine!

— Coffee-mate (@Coffee_mate) February 14
Sample of hand lettered valentines I created for Coffee-mate. 7 artists created 100 cards over 2 days.

— Nancy Pochis Bank (@PochisBank) February 16
@ReedLauraC MT @Coffee_mate Laura and Stephanie, hope this special Valentine makes you happy as can be!

— Stephanie Reed (@StefReedBooks) February 14
Look bb, our quotes made into art! @martinspikachu Happy Valentines Day! & thank you @Coffee_mate #CMValentine

— Karla Garcia (@Karlitapplebum) February 14
City of Detroit Earns Title Of 'Best Sports City' Thanks to Social Support
In September, USA Today held a 10Best Readers Choice Awards contest for Best Sports City. Detroit took the title due to the visitor bureau's successful social media campaigns.
Detroit Metro Convention and Visitors Bureau, which goes by "Visit Detroit" online, focused on Facebook and Twitter but also pulled on Pinterest, Instagram and Google+. It reached out to other influential communities with a vested interest, and the city's four major sports teams.
Dan Fuoco, interactive marketing manager in charge of social media, told MarketingSherpa:
"Everyone here knows that we have a strong loyalty to sports and we have a strong fan base, so we said, let's put it on social media and have them help vote … I figured we had a good fan base and we should put it to the test."
Detroit was named Best Sports City by the USA Today 10Best poll, and the campaign saw more than 4 million Twitter impressions and more than 6,000 click-throughs on Twitter.
Adidas Is World Cup's Most Talked About Brand Through Real-Time Tweets
Brazil hosted the World Cup in Brazil in June and July. The month-long soccer spectacle was a year in the making for Adidas. During the competition, a team of some 40-odd marketers filled a "war room" for the sports gear brand, enabling the company to take real-time tweeting to a global scale.
"We want to be the most talked-about brand at World Cup," Adidas Football global brand marketing director Tom Ramsden told Advertising Age. "The spin-off would be to be the most talked about in terms of how much traffic you can drive to retail, use of things like the hashtag and everything else."
Adidas teamed with We Are Social to come up with a "Content Bible" of 1,000 images and 160 videos primed for use in reaction to game play. Six months before the tournament, Adidas and We Are Social had an hour-by-hour calendar of the entire 32-day contest, planning content in anticipation of every result.
The result of this social media campaign: 1.6 million tweets, retweets and replies mentioning Adidas with 570,000 mentions of the brand's most popular tournament-related hashtag #allin; 200,000 new YouTube subscribers; and more than 1 million new Facebook fans.
The preparation is over. Now it's time to deliver. @jamesdrodriguez: #allin or nothing.

— adidasfootball (@adidasfootball) July 4
Burger King Motel Stokes An Affair To Remember As Diners Cheat On Beef
In New Zealand, Burger King took major measures to get diners try a new item on its menu. The fast food chain's most popular burger is the Whopper, so in March, Burger King took to social media to invite customers to cheat on beef with three new chicken sandwiches in a real-world motel in Auckland.
Rooms could be booked by interacting with BK on Facebook, and then when confirmed, guests could show up to the motel with three friends to enjoy the Burger King branded room and food. Guests shared their photos of the stay online with the hashtag #motelBK.
The campaign, devised by Colenso BBDO, got the Mashies top honors as Best Social Media Campaign of the Year.
I'm cheating on beef with chicken #motelbk

A photo posted by Chang Hung (@changtiki) on
Marc Jacobs Tweet Shop Lets Daisy Girls Shop With Social Currency
During New York Fashion Week in February, luxury brand Marc Jacobs became the first business to let shoppers use "social currency" in exchange for goods. A pop-up shop went up in SoHo, and visitors could post to Twitter, Instagram and Facebook with the hashtag #MJDasiyChain to get sunglasses, purses, and fragrances.
"What we've seen over the past few years is that the community of girls, our Daisy girls, engage with the brand consistently over social with a terrific engagement rate," Lori Singer, a VP of global marketing for the brand, told ClickZ. She explained that part of the purpose of the pop-up shop was "a way to say thanks to them and continue to inspire and engage them."
The brand says the social media campaign generated 4,300 mentions on Instagram, more than 770,000 likes on Facebook, and more than 13,500 mentions on Twitter.
At the @MarcJacobsFragrances #TweetShop in NYC #MJDaisyChain
What other successful social media campaigns did you take note of in 2014?